On the Go
Whether you are on the go or at rest, our Lip Factory Key Chains will be there. Life is busy – the convenience of our Key Chains will ensure that you always have your balm ready to make your lips extra kissable.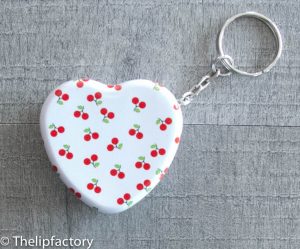 Pick Your Flavor
Choose your key chain, then select which flavor of lip balm you would like inside. It's that easy. We will then hand-make your lip balm – just the way you want.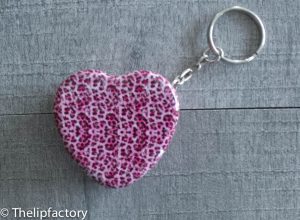 Keep your lips looking refreshed and youthful with our balms. Our vitamin infused balms will ensure your lips will be hydrated and youthful – no more dry cracked lips. The weather can be especially hard on the lips – from the heat from the summer to the cold of the winter – ensure your yummy lips are protected and nourished. Try your favorite flavor today!
WE'RE COMMITTED TO YOUR LIPS
Come on in and see what we've got for you! Our lip balm and tinted balms range from the traditional flavors to more unique, so there's something for everyone to appreciate.
Our customers are very important to us, and we're deeply committed to making sure you get the lip refreshment you're looking for. Come see what we can do for you today!
If you would like to see a flavor that we do not currently carry, please contact us and let us know.